Solutions
Products & Services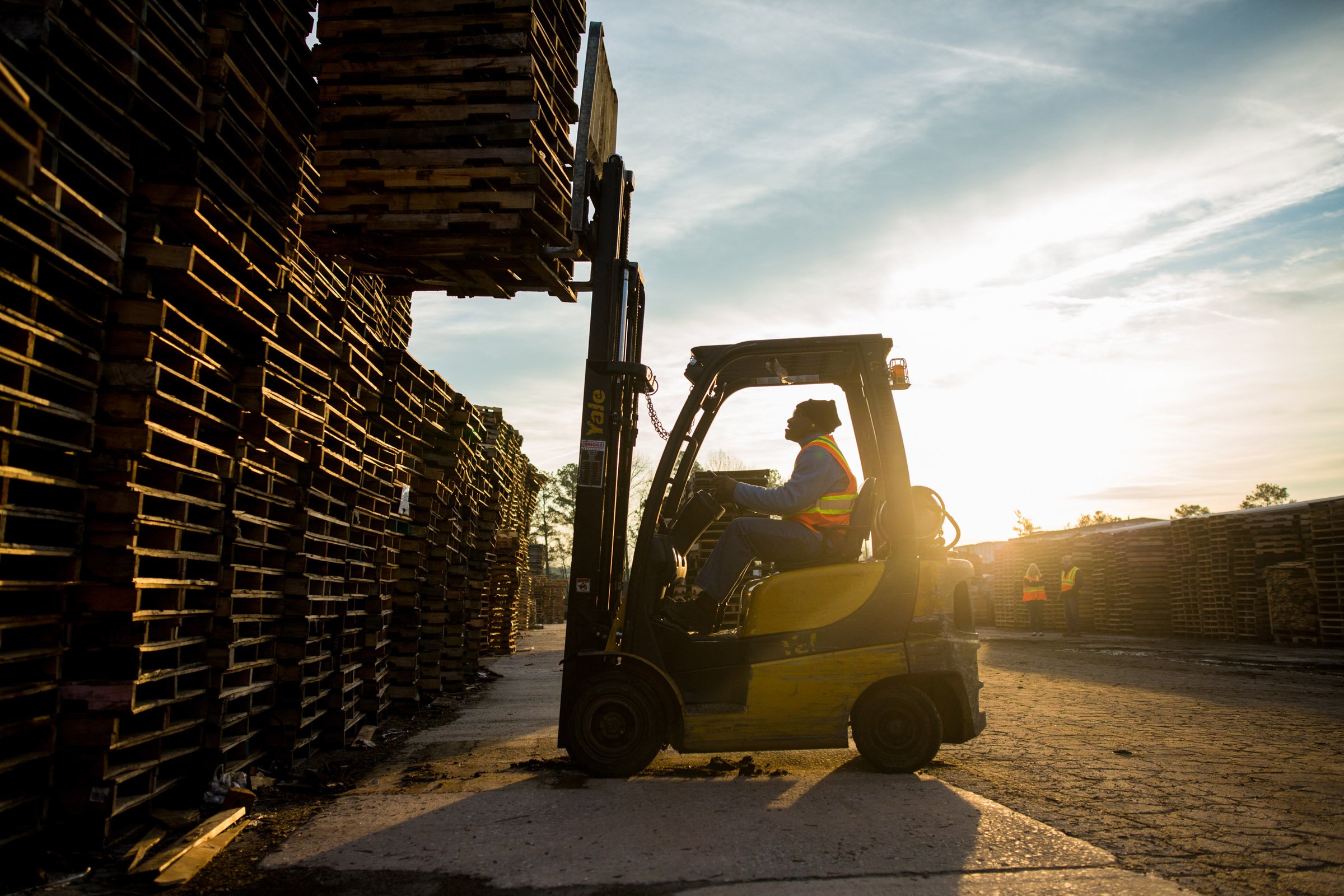 Pallet Supply + Retrieval
We are the nation's largest provider of pallet management services, trusted by over 2,700 customers across a variety of industries. We provide our customers with reliable, cost-effective end-to-end pallet solutions through our nationwide network of 69 company-owned and operated facilities and more than 850 service providers.
Our facilities and fleet are company owned and operated, not just a network of regional companies working together. This means consistent quality and pricing and a higher level of service and accountability to our customers.
Just-in-time delivery means less of your space is used to hold pallets
Nationwide supply eliminates the hassles of managing multiple vendors, for consistent pricing, quality, and reporting
Private fleet means no third-party transportation fees and reliable deliveries and retrievals
Online account management makes placing orders, requesting pickups, and viewing invoices and reports fast and easy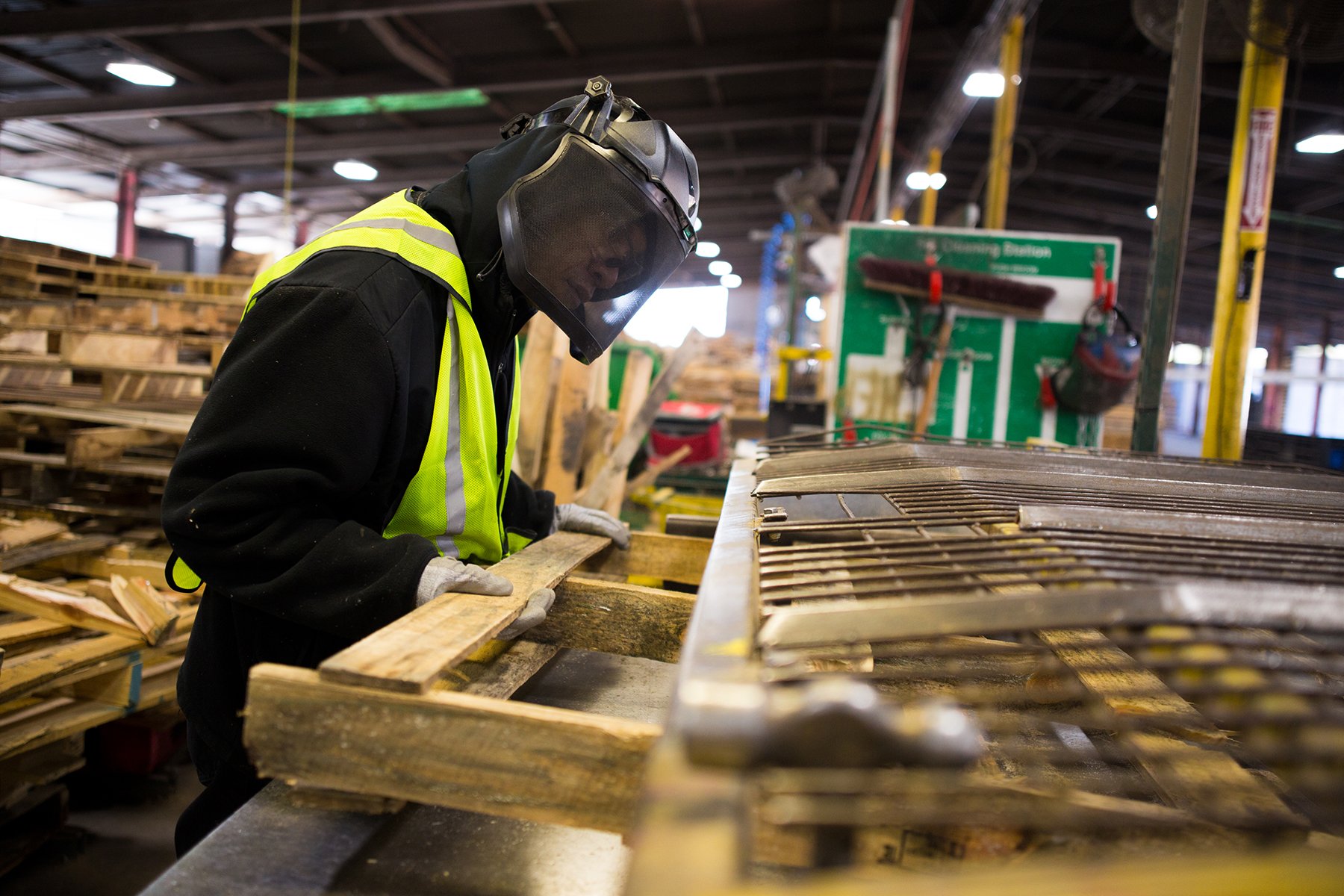 New & Custom Pallets
If you need more than just recycled GMA pallets, we've got you covered. Our network of plants and affiliates can provide new and custom sized pallets anywhere in the country. We'll work with you to determine the most cost-effective pallet that meets your specifications.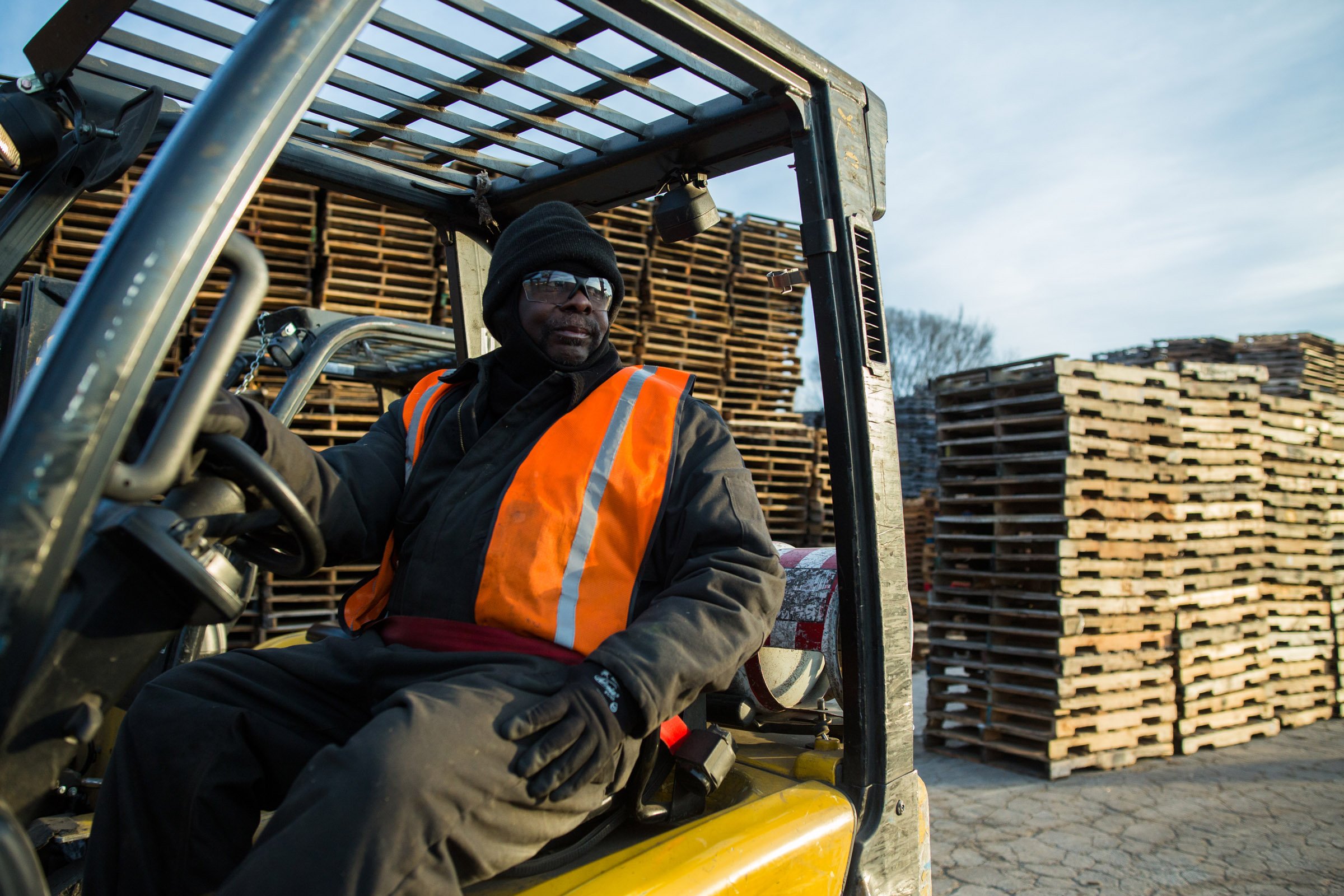 Retail and Onsite Services
In addition to pallet supply and retrieval, we offer comprehensive retail services, providing tailor-made solutions that lower overall pallet costs and keep warehouse operations running efficiently:
Onsite pallet management: sortation, repair and reuse, "sharking" and Total Pallet Management (TPM)
Onsite labor services: process and return trailers, freight handling, RTV processing, yard hosteling
Reverse Logistics Centers (RLCs)
Recycling services
Pallet repair and return
Janitorial services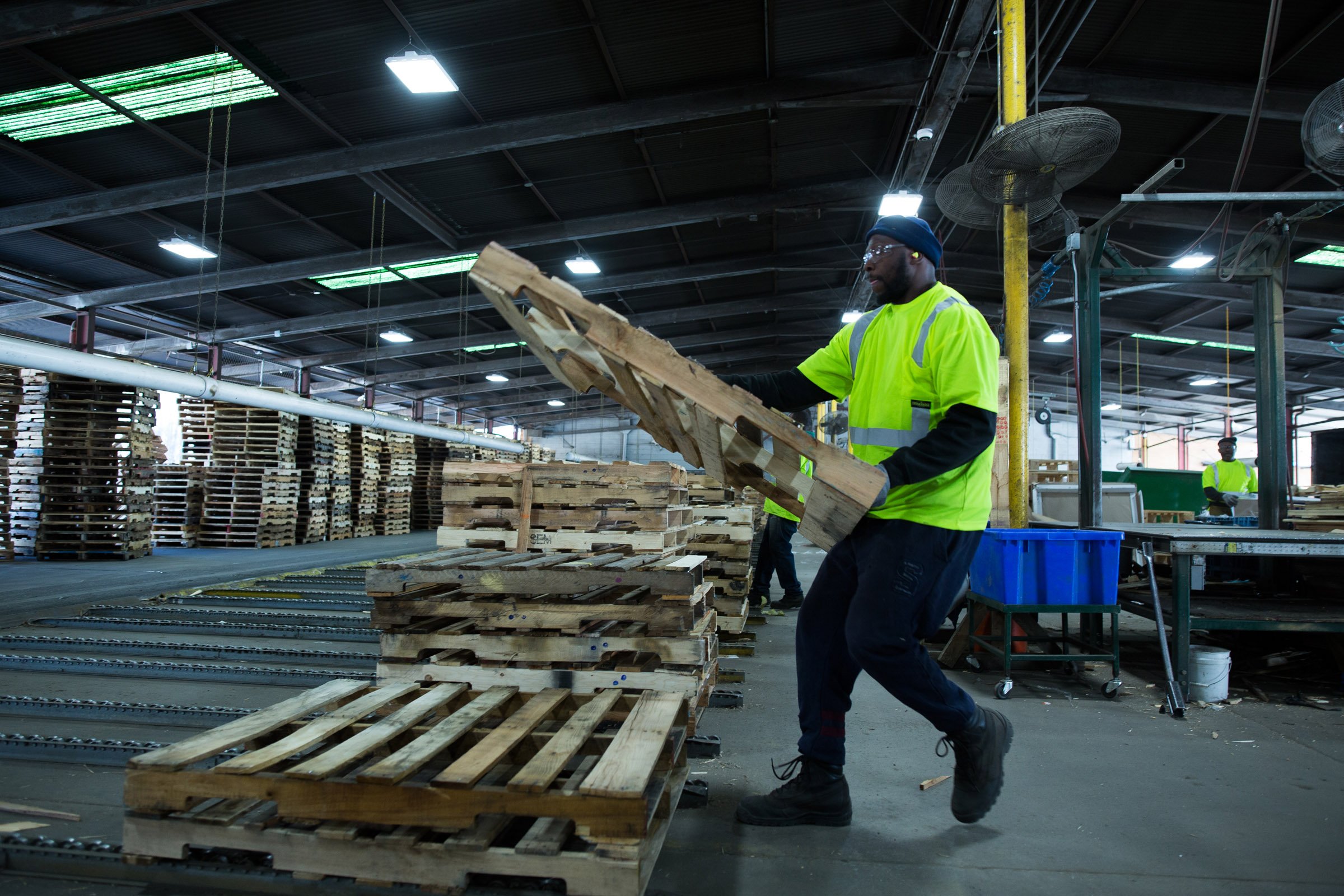 Recycled Pallets
As the nation's largest pallet recycler, we supply recycled pallets in both common and custom specifications.
Ready to increase your company's efficiency?