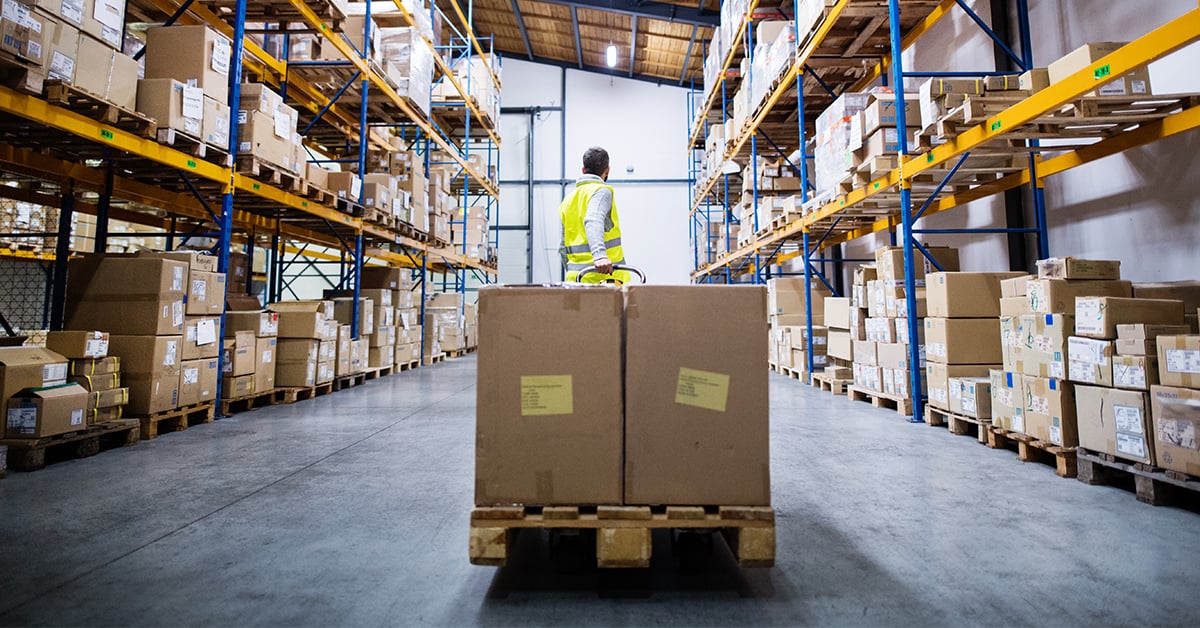 Still growing, still simplifying
Our History
48forty is the largest pallet management services company in North America, with a national network of over 272 facilities, including 73 company-owned and operated pallet recycling plants, 182 onsite and offsite locations, 13 reusable asset depots, 4 service centers, and more than 850 partners.
We also operate our own fleet of more than 8,000 trailers and tractors, servicing customers from coast to coast. We provide end-to-end pallet solutions, from supply to retrieval, onsite and offsite services, and reverse logistics. 48forty Solutions is truly Pallet Management Made Simple™.
PalEx is founded

Our story began in 1996, with the founding of PalEx, a pallet recycler with a national footprint of 62 plants in the US and Canada.

IFCO acquires PalEx

In March 2000, PalEx merged with IFCO, the largest global reusable plastic container pooling company based in Germany, forming IFCO Systems. Over the next decade, IFCO Systems' pallet management services division grew to become the largest pallet recycler in North America, handling more than 200 million pallets each year.

Brambles acquires IFCO

IFCO Systems was acquired by Australian-based Brambles Ltd. As a result, the reusable plastic container business retained the IFCO brand, while the recycled pallet business was folded into CHEP USA and became known as CHEP Recycled Pallet Solutions.

48forty launches

CHEP Recycled Pallet Solutions was purchased from Brambles Ltd. by Grey Mountain Partners and rebranded as 48forty Solutions.

48forty accelerates growth

48forty Solutions partnered with Audax Private Equity to further grow product and service offerings and continue to expand the company's reach across North America.

48forty makes strategic acquisitions

48forty Solutions acquired Relogistics, Prime360, Oregon Pallet, J&B Pallet, Allegheny Recycled Products, and Industrial Pallet.

48forty continues to enhance the customer experience

48forty Solutions continued to enhance the customer experience through growth. In March, the company announced a growth equity investment from Summit Partners. Over the course of the year, 48forty acquired IPS Canada, Nazareth Pallet, Bo's Pallets, Pallet Consultants, Recycling Division of Girard Wood Products, CALco, Pallet-Ops, and Innovative Data Systems.

48forty expands through acquisition

48forty Solutions acquired Taylor Pallets & Recycling.
Leadership
Mike Hachtman

Chief Executive Officer

Jennifer Thomas

Chief of Staff

Stephen Nolan

Chief Financial Officer

JR Vernon

Chief Strategy Officer

Jon Heyler

Executive Vice President

Ibis Reynolds

Chief Human Resources Officer

LeRoi Cochran

Chief Operating Officer, Relogistics

Kristen Stallings

Chief Information Officer

Matt Hunt

General Counsel
Our Core Value
Always Do The Right Thing
Environment
Community
Sustainability
Accountability