Benefits
National Capabilities,
Local Know-How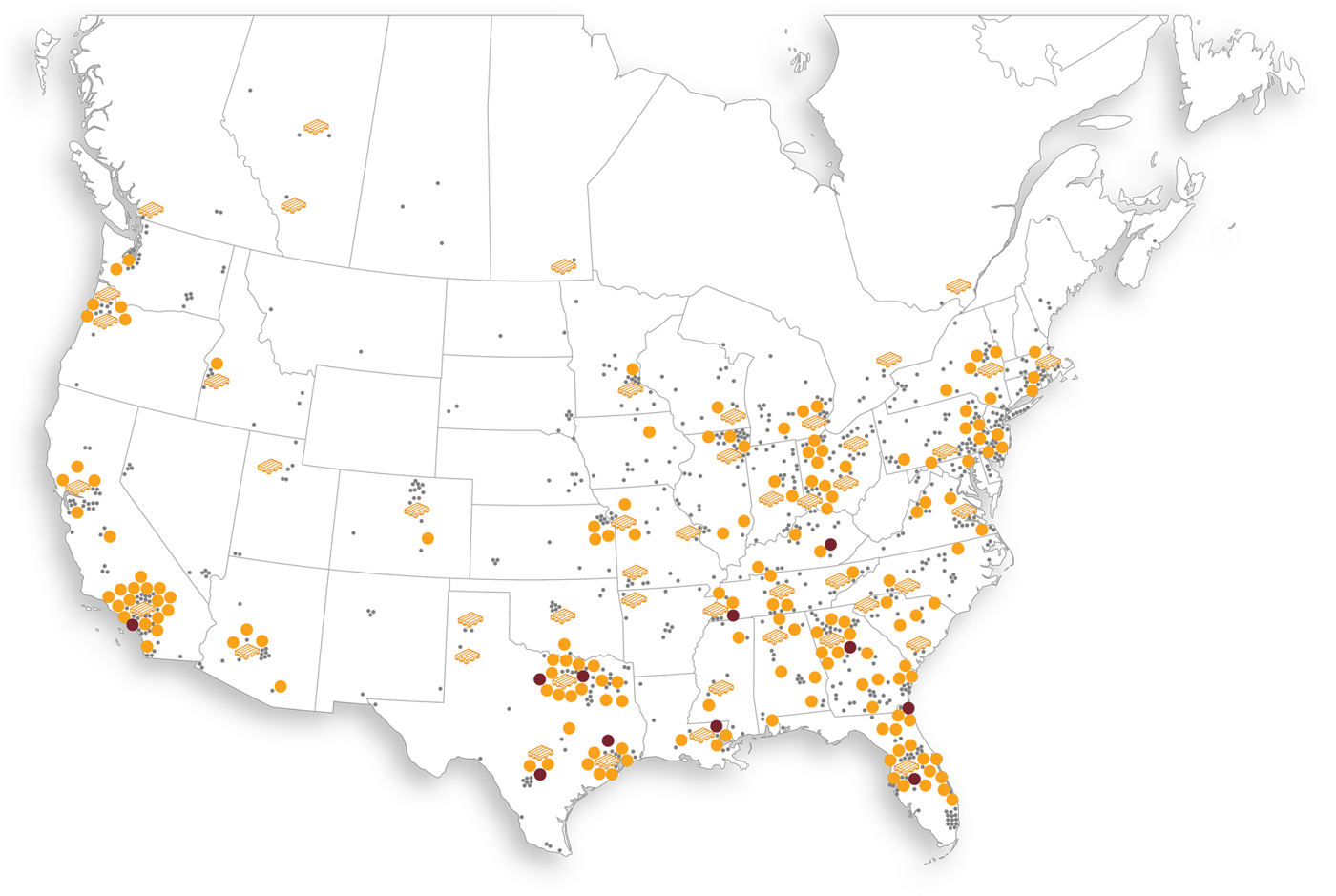 End-To-End Pallet Solutions
Simplify your operations with one provider that can handle all your needs: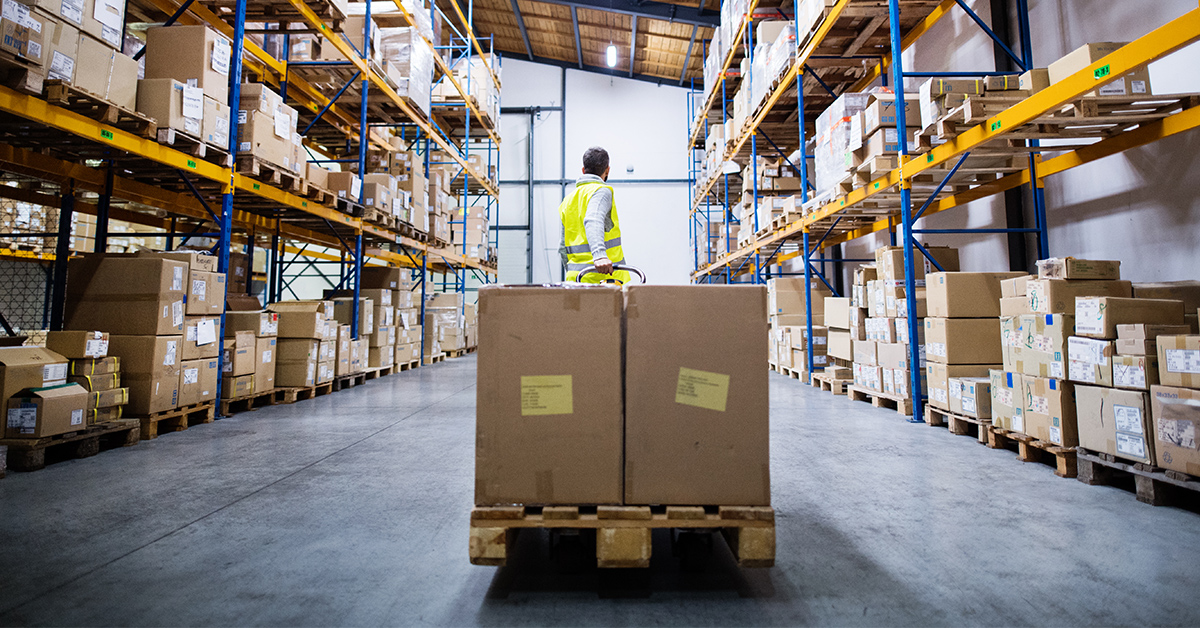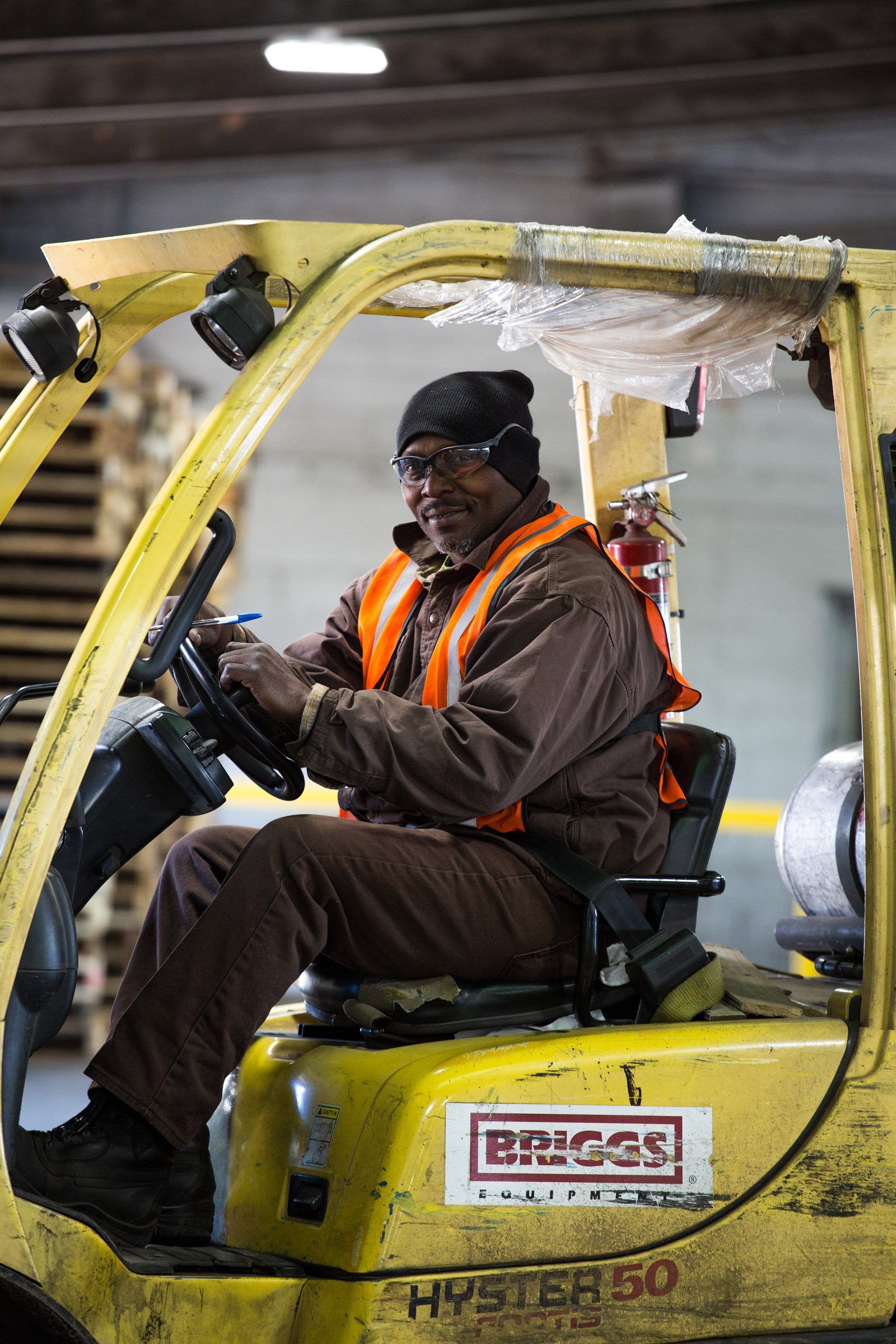 Our plants and our people are located around North America - and just around the corner. In each market we serve, local teams know your business inside and out. We put our strength to work where it counts.
We are the largest recycled pallet management services company in the US, trusted by over 2,700 customers across a wide variety of industries. We provide our customers with reliable, cost-effective pallet supply and retrieval through our nationwide network of 69 company-owned and operated facilities and more than 850 service providers.
Our facilities and fleet are company owned and operated, not just a network of regional companies working together. This means consistent quality and pricing and a higher level of service and accountability to our customers.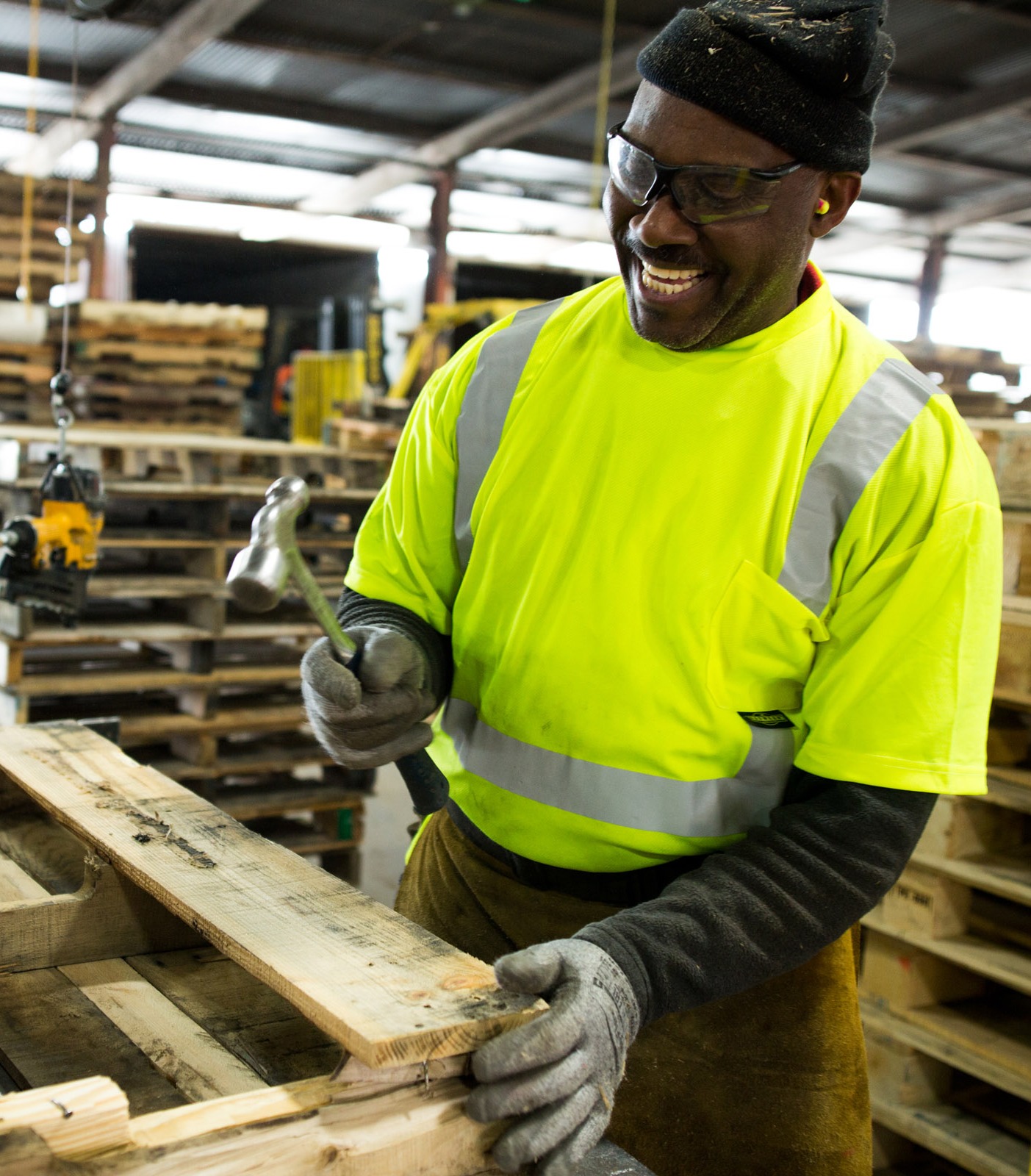 Transparency You Can Trust
Rely on a partner with the proven processes for your business to run at its best.
Routine compliance tests and risk assessments from financial to safety to security

Robust safety culture emphasizing engagement, collaboration and risk mitigation

Commitment to monitoring and minimizing environmental impact

SOPs based on Good Manufacturing Processes with site-level KPIs

Centralized tracking and reporting

Digital bill-of-lading signatures available immediately after delivery
Our customers are the heart of our business
Everything we do is in service to you. When it comes to quality, our management and employees are committed to a best practice quality program, to hold ourselves accountable for compliance and to strive for excellence.
We will continuously improve our quality performance through ongoing training, auditing, monitoring, corrective and preventive actions, and program enhancements.
Comprehensive Quality Management System (QMS)

Good Manufacturing Processes (GMPs) at all facilities

Root Cause Corrective Action (RCCA) protocols

Process Engineering – Lean Manufacturing

Unit Load Design
Smart
Flexible tools that work the way you work. PalTrax's mobile platform allows you to place orders and view reports on the go, and also enables express orders with short lead times.
Simple
Streamlined design puts information right at your fingertips. PalTrax was designed to simplify your account management, making it easy to find the information you need.
Fast
Innovative technology reduces time spent managing your account. Through advanced hardware and the latest technology, PalTrax works as fast as you.
Ready to place orders and manage your account online?