How to Tee Up a Successful Quality Program

A formal quality program gives your organization the opportunity to address and improve upon feedback in real time. Here's how to get started.
---
High performers don't get there by accident; they tee themselves up to succeed by working at it every day. And if something goes awry? High performers identify the problem and work their way back to the top.
Short on time? Get a copy of the 7 quick tips to read later.
Tiger Woods is one of those high performers. He was introduced to golf at age two by his father. Every day, he worked on his game with the goal of being the best. Within a year of turning pro at age 20, he'd won four PGA Tour Events, including the 1997 Masters. Twenty-one years later, Tiger won the 2018 Tour Championship, his 80th career PGA win, proving the quest for quality is a journey not a destination.
Just as professional golfers work on the various aspects of their game to ensure quality outcomes (tournament wins), businesses must also work on their quality games. Even if your operation seems to be running smoothly—few customer complaints, the occasional product return or service mishap—all it takes is one issue handled in less than optimal fashion to lose a valued customer.

[The right supplier is based on your needs and how well the supplier's capabilities align. Get the full guide on how to select the right supplier here.]
48forty understands the value of formal quality programs and have made it an integral part of our culture, from our leadership team to our frontline team members and our customers. Yes, customers! Any time we get feedback, good or bad, is an opportunity to up our game.
Would you like to "up" your game?
Here are seven tips from 48forty for teeing up a successful quality program:
1) Formalize your program.
Establish a formal quality program based on global and/or industry standards. Start by reviewing overall business and industry quality standards such as ISO 9001, ISPM 15 Conformance and Good Manufacturing Practices (GMPs). Your quality program should reflect your overall goals and include goals and measures for company overall and individual facilities.
Get the latest industry insights and actionable advice every week.
2) Track performance.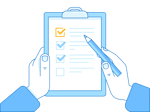 Develop mechanisms and processes for tracking/measuring quality performance. This involves setting your quality expectations, identifying quality indicators and how you're going to track and measure them. At 48forty, our quality program includes key performance indicators (KPIs) for our pallet recycling facilities. They include our builder-training program (have team members completed it), acceptable quality levels, marking individual pallets for track-ability, audit counts, and voice of customers (complaints and rejections).
3) Involve all employees.
Engage your entire organization through education, training and ongoing conversation. This should include creating Standard Operating Procedures (SOPs) across the organization to ensure people know how to properly carry out complex and even routine processes. Share quality policies and manuals. Conduct employee training. Introduce the concepts of accountability, transparency and continuous improvement. Keep the quality conversation going in weekly or monthly meetings.
[Recently switched from new to recycled pallets? Make it a seamless transition with these five tips.]
4) Measure, measure, measure.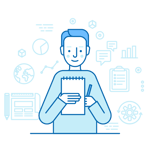 Measure performance and share data within your organization. If you want to motivate your team to be the best they can be, share data from quality audits and other KPIs. Show people what's working and what's not. Show progress, missteps and solutions. Internal transparency is a great motivator and will keep your team focused on the end game: total quality.
5) Set up resolution procedures.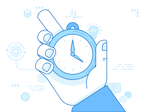 Establish systems for addressing quality issues to prevent reoccurrence. Make sure people understand that mistakes happen and the resolution process is a positive action rather than negative. At 48forty, we conduct root cause analysis so we can understand if an issue is isolated or recurring. From this analysis we develop, implement, and monitor defined action plans to prevent reoccurrence.
[A formal issue resolution process ensures customer satisfaction and benefits large organizations. See what we've learned along the way of making sure every team member is a customer-focused quality pro.]
6) Include customers.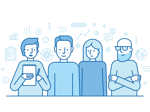 Engage customers in your quality program. Let customers know you have a formal process for resolving issues and complaints. At 48forty, we share this during our new customer onboarding, encouraging them to share complaints and pallets rejected for quality issues so we can take corrective action. Communication with customers is key. We contact customers immediately on receiving feedback on a quality issue and follow-up at 30, 60 and 90 days. Our goal is 100% resolution and 100% customer satisfaction.
7) Recognize success.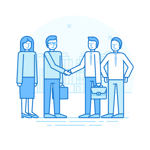 Celebrate wins across the organization! When a professional golfer wins a big tournament, the celebration includes the caddy, family members, fans, sponsors, and others who made success possible. Do the same in your organization. If one of your manufacturing plants goes six months without a defect, celebrate! If your truck drivers log 50,000 miles without an accident, celebrate! Extend the celebration to customers. Everyone loves a winner!
Next week, I'll discuss how to make your transition from new to recycled pallets seamless from quality and performance standpoints. If you have specific questions on how to tee up a successful quality program, contact us. We're happy to help.