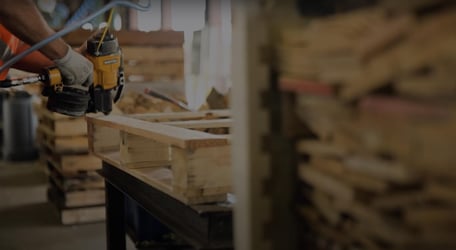 48forty Solutions Pallet Facility
Pallets in Orangeburg, South Carolina
864-675-5410
Let's Simplify
National capabilities, local know-how.
48forty Solutions' Orangeburg, South Carolina facility has been serving the area since 1992. As the largest pallet management company in North America, 48forty has the resources of our surrounding facilities to accommodate nearly any need – odd size pallets, immediate pallet needs (new and recycled), pallet surplus retrieval or disposal, and more.
Neighboring 48forty facilities
Walterboro, SC
Savannah, GA
Gray Court, SC
All neighboring facilities can assist in meeting our greater Orangeburg area customers' needs.
Location Details
Address
295 Prosperity Drive
Orangeburg, SC 29115
Phone
864-675-5410