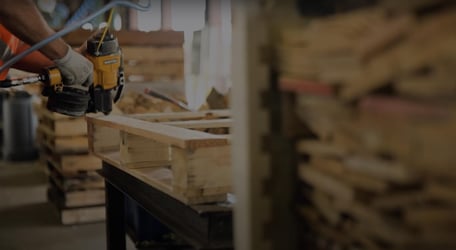 48forty Solutions Pallet Facility
Pallets in Bryant, Wisconsin
715 623-6402
Let's Simplify
National capabilities, local know-how.
48forty Solutions' Bryant facility has been serving the area since 2007. Strategically located off WI-64 W, 48forty has access to convenient shipping lanes that allow easy service within 100 miles in any direction. And, since 48forty is a national company, we have the resources of our surrounding facilities to accommodate almost any need – odd size pallets, immediate pallet need (new and recycled), pallet surplus retrieval or disposal, and more.
Neighboring 48forty facilities
Milwaukee, WI
Lockport, IL
Chicago, IL
Richmond, IL
All neighboring facilities can assist in meeting our greater Bryant area customers' needs.
Location Details
Address
3955 Mill Road
Bryant, WI 54418
Phone
715 623-6402