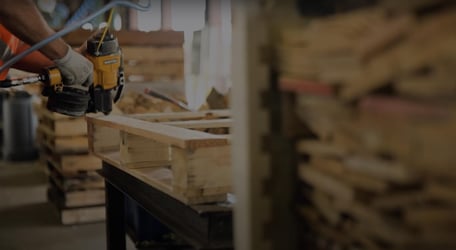 48forty Solutions Pallet Facility
Pallets in Boise, Idaho
208.599.6470
Let's Simplify
National capabilities, local know-how.
48forty Solutions' Boise facility opened in 2008. Strategically located 2 miles off exit 54 on I-84, the Boise facility has access to convenient shipping lanes that allow for quick and easy service within 150 miles in any direction. Additionally, since 48forty is a national company, we have the resources of our surrounding facilities to accommodate almost any need – odd size pallets, immediate pallet needs (new or recycled), surplus pallet retrieval or disposal, custom wood crating and more.
Neighboring 48forty facilities
Salem, OR
Portland, OR
Salt Lake City, UT
All neighboring facilities can assist in meeting our greater Boise area customers' needs.
Available resources
48forty's Boise facility has the resources available to provide you with excellent customer service and is well-equipped to serve virtually any need, whether your company plans to buy or sell pallets in the area.
4 tractors working round the clock
27 trailers available for delivery or drop-and-hook
Purchased 500,000 pallets last year
24/7 delivery capability
Location Details
Address
4941 S. Apple St
Boise, ID 83716
Phone
208.599.6470
Fax
503-364-5111